Foreign exchange at your fingertips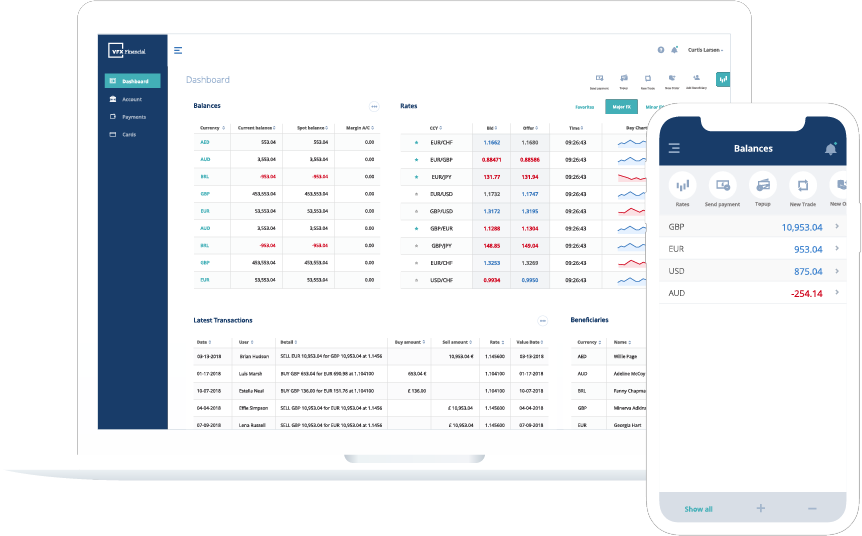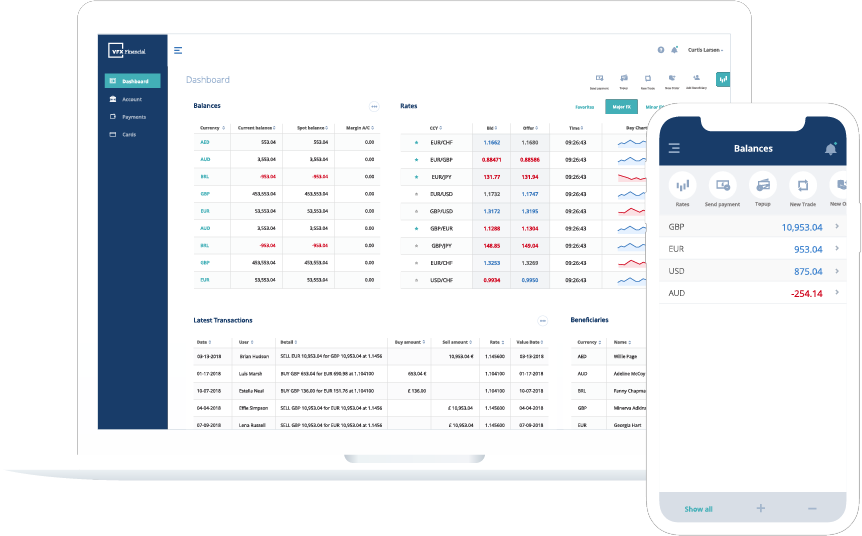 Buy and sell currency
Buy and sell all the major, minor or exotic currencies including GPB (£), U.S. Dollar (USD) and Euro (€). We have particular expertise in the African currencies and an unparalleled distribution capability on the continent. VFX can offer your business a choice of over 60 currency pairs with many exotic currencies sourced locally to deliver superior Forex rates than are otherwise available. We provide access to buy and sell most currencies 24/7 with instant settlement available in many currencies.
International payments
Our international payments service enables you to transfer money worldwide, quickly and securely either online or from a smartphone or tablet. VFX enables single or bulk payments to be made through a single file and is also a member of the S.W.I.F.T network. We provide a single point of access to efficiently process your payments. Our local expertise helps you format your payments correctly so that they pass through the local banking systems reliably ensuring your beneficiaries receive their money (in most cases) on the same day.
Trading and payments solutions
Forward Contracts
Secure a competitive exchange rate up to three years in the future. Lock in your target rate today for future settlement on a pre-agreed date enabling you to manage currency exposure and hedge against currency fluctuation risk.
Spot Contracts
Ideal for any fast-approaching currency payments, this solution secures funds at a fixed rate for delivery within two business days of the set trade date.
Market Orders
Select your target rate and we will automatically trade when that rate is achieved. We will also send you a pre-advice to let you know when the market is approaching your target rate even outside of the usual trading hours.
Trading Alerts
Receive an SMS or email to alert you when a target rate for a specific currency becomes available. Confirmations are generated when the order is filled and when the currency purchased is credited to your account.
Structured Products
Providing greater flexibility than a Forward Contract, Structured Products are FX derivatives that mitigate the impact of adverse currency fluctuations whilst also enabling you to benefit from positive market moves.
Notifications
Receive payment confirmations by SMS or in app PUSH notifications every time a transaction takes place. You can also initiate credit advices automatically every time funds are credited to your account to assist you with the cash management function.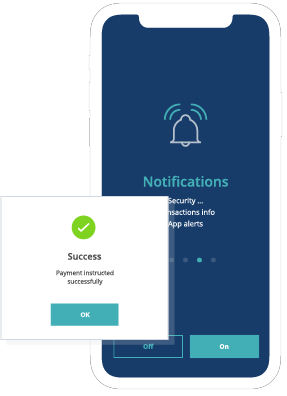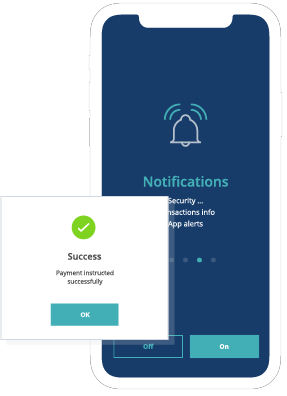 Manage your account 24/7
Access and manage your account 24 hours a day, 7 days a week online or through the VFX app. View individual currency balances and review transaction history. Funding your account can take place in a variety of currencies providing you with the flexibility to manage your cash and liquidity as well as leverage the efficiencies of VFX's global payments network to minimise funding costs.